A 1,500-calorie eating plan designed to help you stay trim and satisfied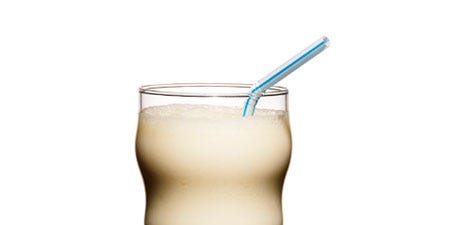 , Breakfast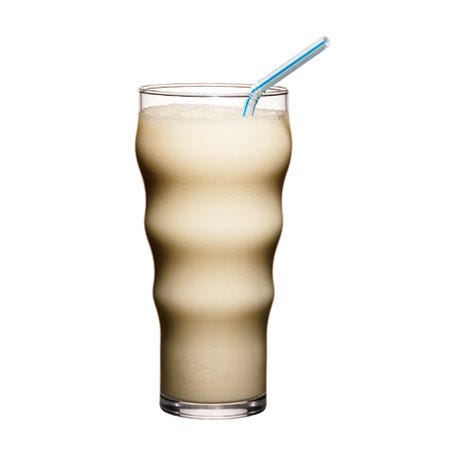 Levi Brown Creamsicle Smoothie
1/2 medium banana
3/4 cup nonfat Greek yogurt
1 cup fresh orange juice
1/4 cup unsweetened plain almond milk
1/2 tsp natural vanilla extract
1/2 Tbsp orange zest
1/4 cup ice
Puree everything in a blender.
*This nut milk has roughly half the calories of skim.
Total: 284 calories
Print the Flat-Belly Meal Plan! Snack
Levi Brown 15 cherries
18 dry-roasted cashews
Tempted by your coworker's treat bowl? The natural sweetness of cherries satisfies a craving without the sugar high and crash—and resulting ravenousness—that candy can bring.
Total: 240 calories Lunch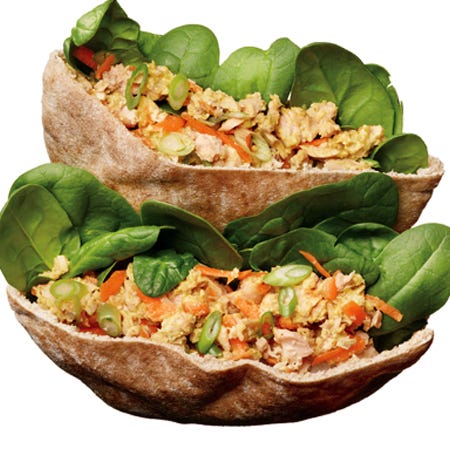 1/2 cup canned wild salmon
1/4 cup grated carrots
3 Tbsp sliced scallion
1 Tbsp light mayonnaise
1/2 tsp curry powder
1/2 tsp apple cider vinegar
1 whole-wheat pita
1/2 cup baby spinach leaves
Go wild: The organic pollutants commonly found in farmed Atlantic salmon may contribute to the development of obesity.
Total: 436 caloriesAdvertisement – Continue Reading Below
Snack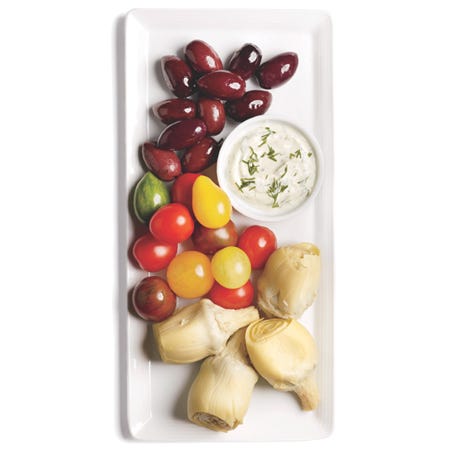 Levi Brown 3/4 cup artichoke hearts
10 cherry tomatoes
11 large black olives
2 Tbsp Otria Cucumber Dill Feta Greek Yogurt Veggie Dip
This vegetable's 11 grams of fiber will help stave off hunger until you're ready for dinner.
Total: 211 calories Dinner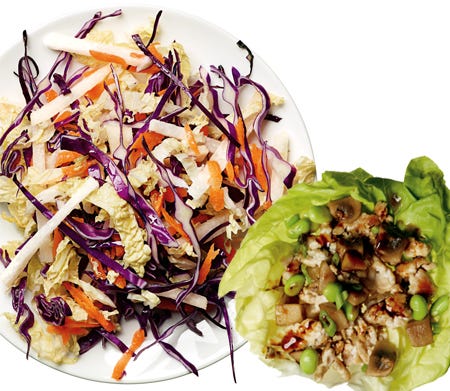 Levi Brown Asian Turkey Lettuce Cups
4 oz ground lean turkey
1/2 cup white mushrooms, chopped
1 tsp minced garlic
1/4 cup shelled and cooked edamame
2 Boston lettuce leaves
2 Tbsp sliced scallion
In a nonstick skillet coated with cooking spray, saute first three ingredients for 5 minutes. Add edamame, scoop mix onto lettuce, top with scallion, and wrap up. Drizzle with sauce and serve slaw on the side.
*Substituting mushrooms for some of the meat in a dish saves fat and calories. Plus, you won't compensate by eating more later, a 2008 study reported.
Sauce
1/2 Tbsp hoisin sauce
1 tsp low-sodium soy sauce
1/2 tsp rice vinegar
Asian Slaw
1/2 cup shredded red cabbage and green cabbage
1/4 cup sliced jicama
1 cup grated carrot
1 tsp olive oil
1/2 tsp rice vinegar
Total: 329 calories Indulge Without Bulge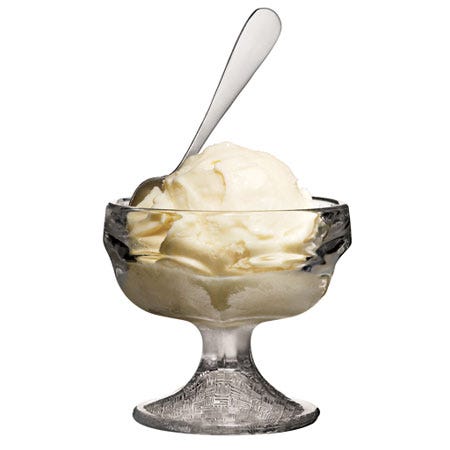 Levi Brown Add: 1/2 cup Stonyfield Oikos honey organic nonfat Greek frozen yogurt (110 calories)
Subtract: 7 olives at snacktime and the slaw at dinner (107 calories)